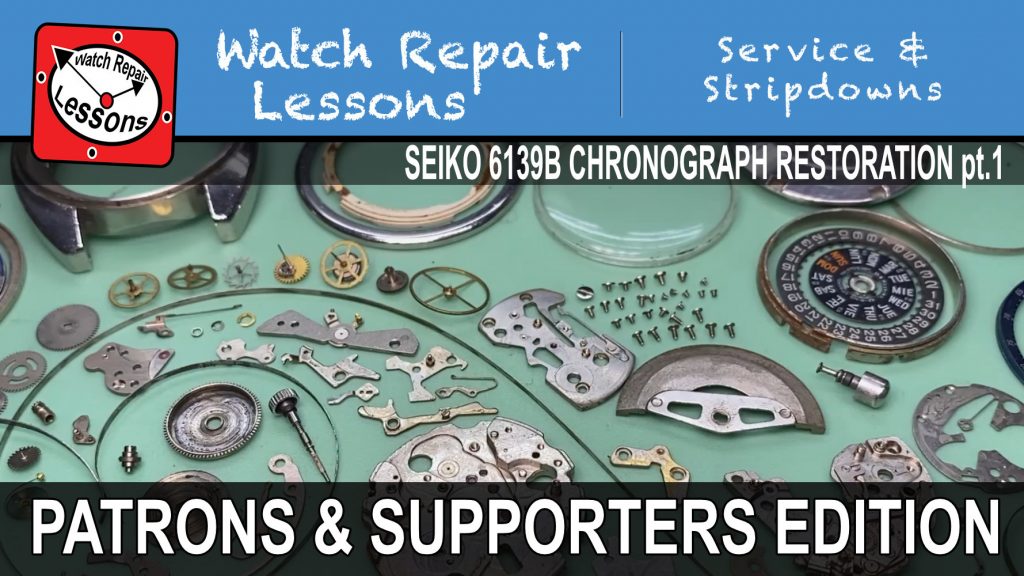 Signed-In Users Only
This video is available to all users signed into their account and enrolled on a course level.
Seiko 6139B Chronograph Restoration
In part 1 of this series we are stripping down and inspecting a rather used and abused Seiko Automatic Chronograph with the 6139B movement installed. This is an early access video for Patrons to enjoy but an edit will be made available on YouTube when the project is completed.