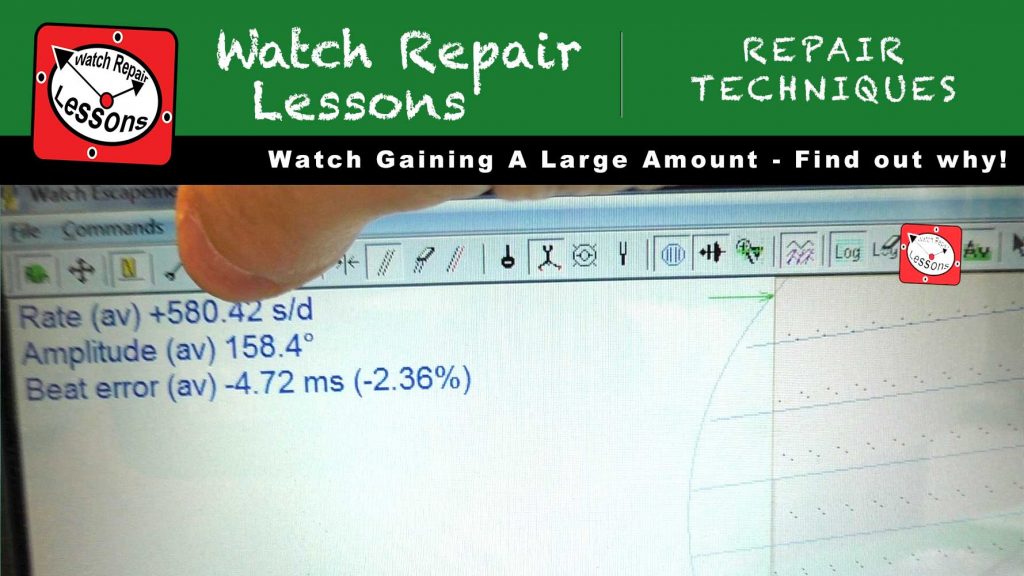 Signed-In Users Only
This video is available to all users signed into their account and enrolled on a course level.
The watch is gaining time – there's a surprising reason!
As you may see, this movement is in pretty poor condition. It's an old pocket watch movement, not regularly serviced, the plates are stained with corrosion and I suppose even when it did require repairs, the previous owner may not have invested much to have it done properly.
As you can observe, the watch was gaining at a rate of over 500 seconds per day, the amplitude was way down at around 150 degrees and the beat error was considerable at around 4.5 milliseconds.