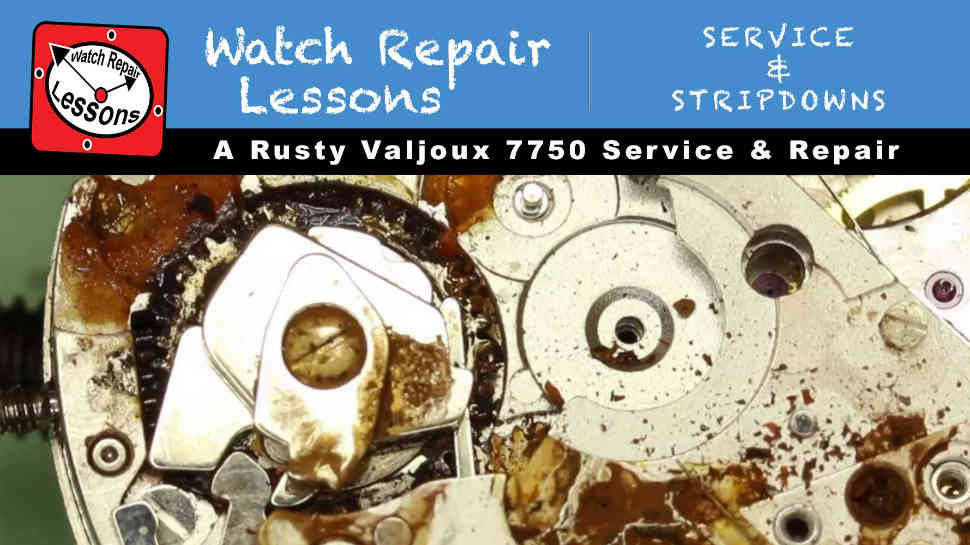 Signed-In Users Only
This video is available to all users signed into their account and enrolled on a course level.
Valjoux 7750 Service and De-Rust
This Breitling is quite badly rusted and needs to be serviced, de-rusted and parts need to be replaced. See my method of doing this job.
Available to our Patrons in resolutions up to HD 720p