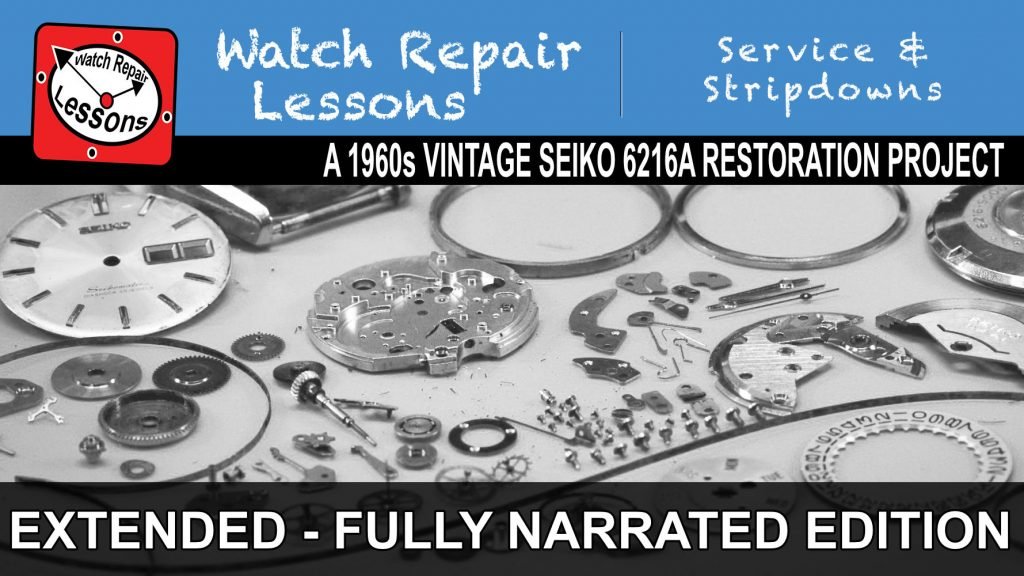 Signed-In Users Only
This video is available to all users signed into their account and enrolled on a course level.
A 1960s Seiko 6216A Restoration – Extended Narrated Edition
This is my extended edition of a 1960s Seikomatic 6216A restoration video which I shared on YouTube. The YouTube version is about 30 minutes long, this version is over 1 and a half hours long with full narration of the stripdown and rebuilding process.
I am making this available to Patrons who support the Watch Repair Channel and as a bonus video for those who have completed Level 2 of the watch repair course.