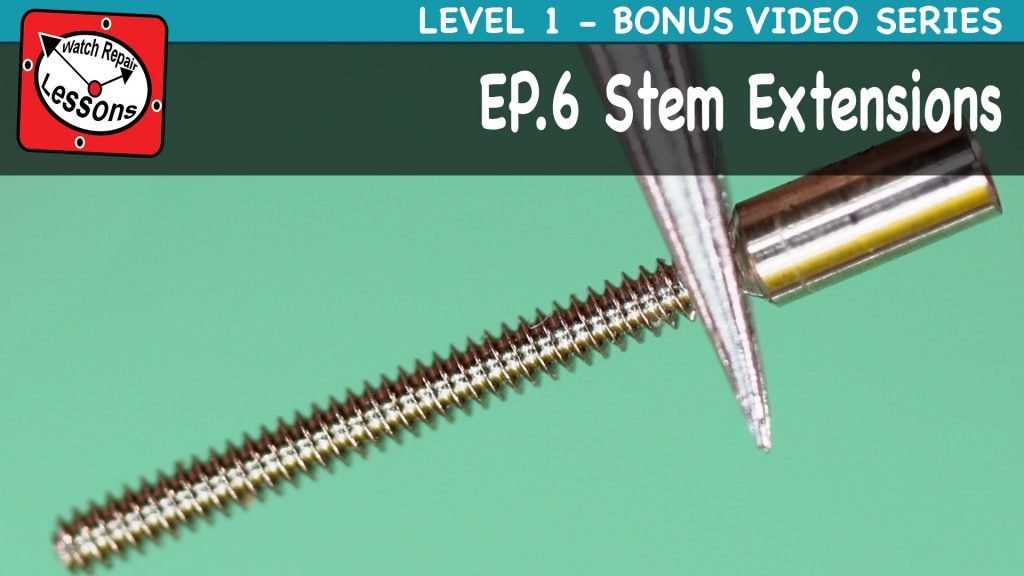 Signed-In Users Only
This video is available to all users signed into their account and enrolled on a course level.
br1.6 Stem Extensions
In this episode we will cover the replacement of a watch crown.
From time to time, it may be difficult to find the exact crown and stem combination in order to repair a broken watch winder.
This video demonstrates the use of stem extensions in watch repair and the ideal situations which may warrant their use.
We go through all the measurements needed and demonstrate an effective method of installing the stem extension to the crown and stem.
This is a bonus video for those who have completed Level 1 of the watch repair course, but if you are a Patron you can also view this video as one of your perks.